About Naturals2go
$25,000 Liquid Capital Required
Naturals2Go, is a leader in the exploding healthy food vending category, with nearly 30 years of industry experience. Start your vending machine ownership career with a built-in reputation that consumers trust and respect, offering your customers a wholesome snack alternative today so they can enjoy a healthier tomorrow.
FULL COMPANY INFORMATION
Naturals 2 Go, is a leader in the exploding healthy food vending category, with nearly 30 years of industry experience. Start your vending machine ownership career with a built-in reputation that consumers trust and respect, offering your customers a wholesome snack alternative today so they can enjoy a healthier tomorrow. Whether you're looking to replace your full-time income or just earn a little extra cash, the Naturals 2 Go vending system is designed to help you enjoy the benefits of being your own boss.

Healthy Vending Business Opportunity You Just Can't Miss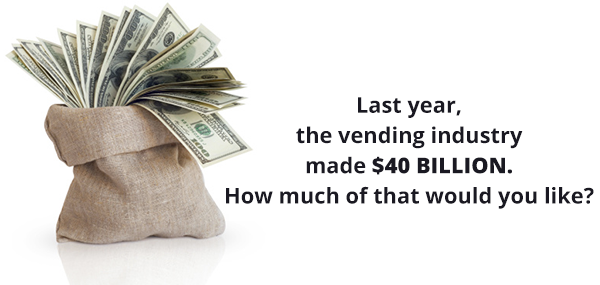 We've been in the business of helping people start independent, profitable businesses for nearly 30 years.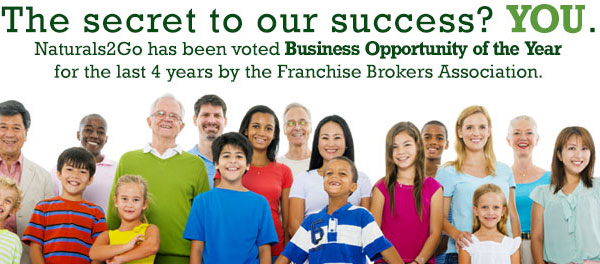 Build Your Own Schedule and Earn Revenues 24/7 with Healthy Vending Machines
We help people walk away from big corporate companies and other fruitless endeavors, in order for them to start their own businesses. From the moment that you put your trust in our organization, we're with you. New operator training includes:
In-person training by a skilled vending operator

Business planning and setup documentation

Initial inventory planning

Route building

Sales training

Introduction to state-of-the-art vending technologies

...and much more!


Get Started and Grow At YOUR Pace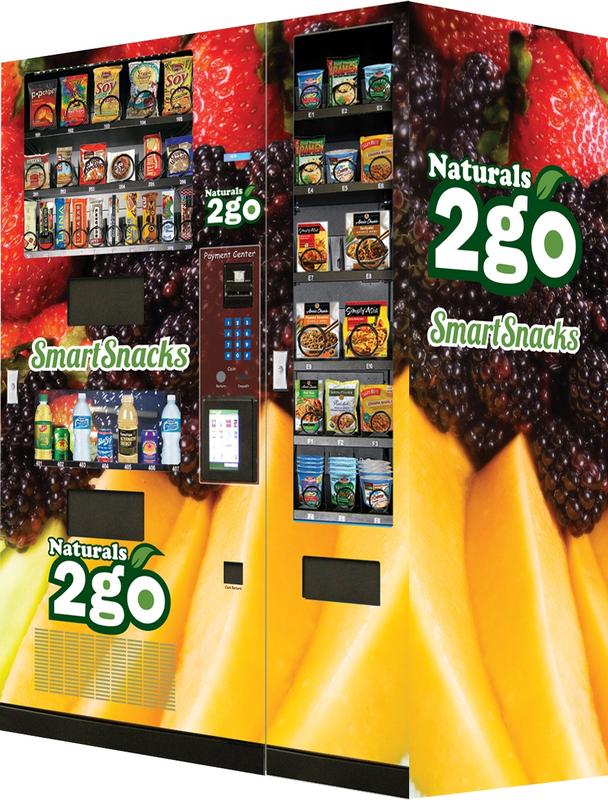 Many of the franchise programs in the vending industry set limits and requirements for your business. In fact, it's not ever really your business, is it?
We help you create something that you can be proud of, that works for your specific goals and timelines. If you want to start small and grow slowly, we'll help you do that. If you're ready to make healthy vending a career, we can help you build your business plan, find the right number of machines to meet your income needs, and mentor you as you meet your goals.

Do You Place Vending Machines For Me?
Our competitors focus on things like selling you the equipment you need as well as locations in your local market. Many of them even guarantee locations with every vending machine you buy. While that sounds great, you don't know how profitable the location could be, they don't know your market as well as you do, and their main focus is getting a "yes" from a location, not only from the right locations.
We've based our business on the idea that you will be more successful if we train you to find and close the best locations in your market. We offer locating services, but have found that our most successful operators are the ones who can find their own locations, service them, and profit accordingly. We teach you how to do this, so that you can grow your business at your own speed.
If you're nervous about your first few vending machines, or simply don't have the time to do the locating, we do offer premier locating services that include either our team finding the locations for you to meet with or even an on-site locating professional who will come to your local market and negotiate the placement of your machines in person. It's all up to you!

Three Easy Ways to Find High Quality Locations
1. Locating Assistance Program - Our Company Helps You Find Locations
2. We Train You How to Find The Best Locations
3. We Connect You With a Professional Locator


Healthy Vending with Naturals 2 Go
We know our stuff. We've selected and customized the highest quality vending machines in the market to ensure that every vending operator has the most reliable foundation on which to build their business.

Made in the U.S.A.
Our healthy vending machines are built in the United States of America. We are proud to feature our brand on high quality, American-made equipment. We know our vending machines inside and out, so troubleshooting questions are a snap for our vending support team.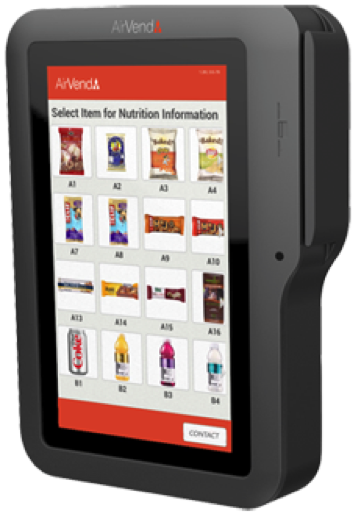 Up-to-Date Features
Naturals2Go® gives you access to the best healthy vending machine technology by evaluating the latest trends, understanding how it applies to our business, and partnering with the right service providers to deliver a great experience! We keep our healthy vending machines updated with the most advanced features in order to provide the most user-friendly experience in the industry. Everything about our machines is done with the consumer in mind. Even the high-tech look and feel of our machines builds consumer confidence in the product and increases vends. In fact, 95% of our customers who order products from us come back to purchase more.

What Makes Our Healthy Vending Machines the Best
Our machines accept credit cards for optimum customer convenience.
The cutting-edge look of our machines triggers the impulse buy that the vending industry relies on.
Our product offerings capitalize on the current trend towards healthier living, bringing in a wider customer base.
The large capacity of our machines saves you time as an owner.
Our machines are built with the finest commercial grade materials. This means less maintenance and less downtime.

The Healthy Vending Experts
We know the business - we've been around for over 26 years and have seen trends come, go, and come back again. Healthy Vending is an important movement that is much more than a simple fad - it is changing the way people feel and live. Our healthy vending machines are designed to stand out from the crowd and offer great alternatives to fast, fattening snacks or sugary sodas. With a range of equipment to cover multiple needs, Naturals 2 Go healthy vending machines are attractive, easy to maintain, and feature the best in vending technology.

Healthy Vending Training

Learn From The Best in the Business
We don't grab someone from behind a desk and stick them in front our new vending operators! When you attend our business training program for new vending operators, you'll learn firsthand from some of the most successful vending people in the industry.

Everything You Need to Get Started
Our training program for healthy vending operators includes the most important aspects of starting a business - from the first questions to ask yourself about your business goals to ways to expand your business quickly. Our training guides make it easy to follow along, so that you have notes to look back with after you start your business.

Build Relationships and a Support Network
We offer small class sizes with each training class so that everyone's questions can be answered. It also gives us a great opportunity to meet one-on-one with each operator. Many attendees exchange information with their fellow classmates so that they can stick together, learn together, and grow their businesses.

N.E.A.T. for Your Business
We know this business, and we have invested in the tools that you need to be successful. N.E.A.T, also known as the Naturals2Go Electronic Automated Business Toolkit, is an online management information system that our customers will use. This interactive system will empower your business with the following features:
Custom website including hosting
Training guides, resources, tips and tricks
Latest news and industry data
Featured products and special offers
Vend Tech University – connecting you to online support