About C3 american exteriors
$73,000 Liquid Capital Required
C3 American Exteriors specializes in residential roofing as well as other exterior home remodeling including siding, gutters and window replacements.
FULL COMPANY INFORMATION

PROUD TO DELIVER SUPERIOR CRAFTSMANSHIP
Throughout Pennsylvania, Maryland, Delaware, Virginia, North Carolina, and South Carolina, C3 American Exteriors is the region's trusted exteriors contractor. Licensed, insured and supremely qualified, C3 is the quintessential resource for property owners when it comes to residential and commercial roofing services, and exterior home remodeling projects. We are more than Roofing! We are equipped to help with all your exterior needs including siding, gutters, window and door replacements. The trained and courteous team at C3 American Exteriors takes time to get to know you and your home improvement needs so that we can offer the best advice and solutions. That's how we have earned our outstanding ratings and reputation.
LEADING EXTERIOR SURFACES
We want to help you with your next Exterior Project! Our company has expertise in Roofing, Siding, Windows, Gutters and more Exterior services. C3 American Exteriors operates on 5 key principles. The foundation of our business is rooted in these tenants.
OUR MISSION
We aim to serve and sacrifice before we collect. We are a family owned company with 4 generations and over 50+ years of combined experience. We pride ourselves in providing property owners with the best products and services attainable. Our ongoing success is a result of our commitment to our customers' total satisfaction. We believe in the Power of Gratitude which has made C3 American Exteriors one of the top exterior contractors in America.
RESIDENTIAL ROOFING
C3 American Exteriors installs the most innovative and finest quality products from handpicked, selected manufacturers that guarantee and stand behind their products.
COMMERCIAL ROOFING
Our commercial and industrial division can handle almost any project when it comes to roofing. We have the knowledge, the certifications, the experience and the right people to install:
– TPO
– EDDM
– Standing Seam Metal
– Asphalt Shingles
– Roof coatings
INSURANCE RESTORATION
We are the insurance restoration professionals! When it comes to hail and wind damage, we will make sure to help maximize insurance claims and minimize any out-of-pocket expense to upgrade a roofing system!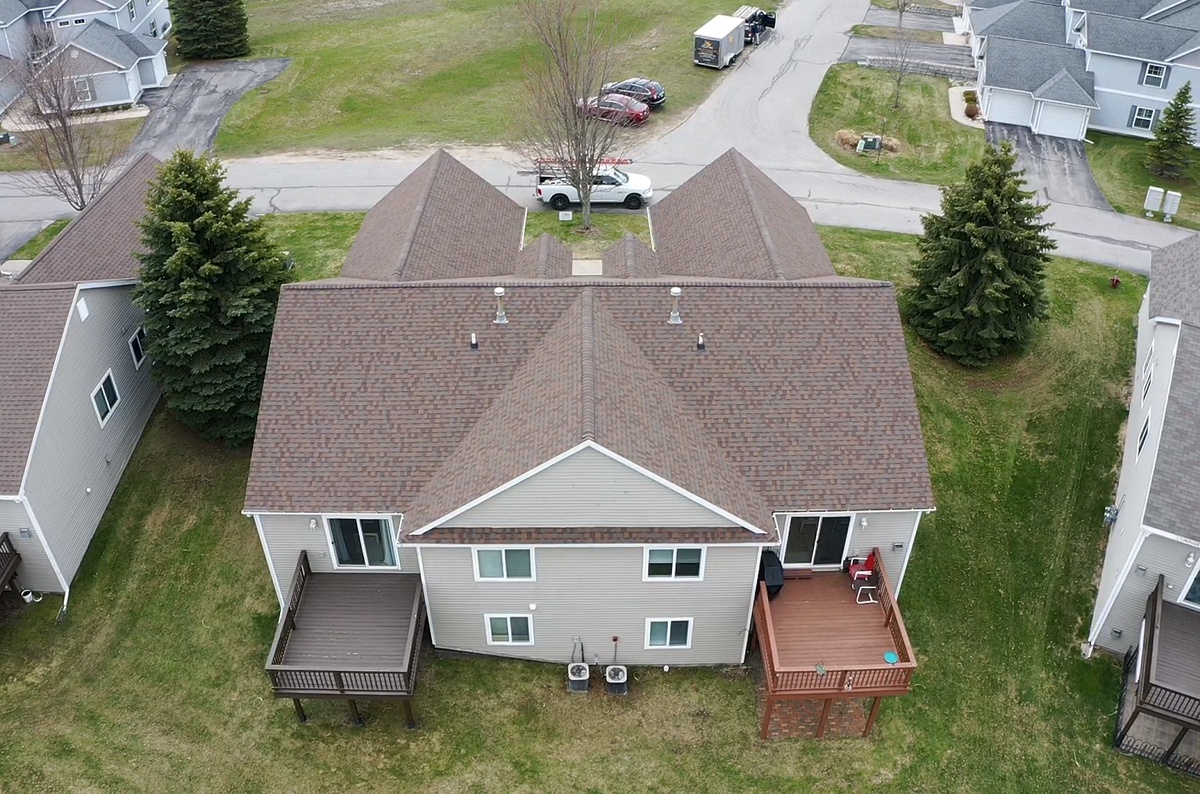 YOUR PATH TO SUCCESS WITH AN EXTERIOR REMODELING FRANCHISE
Every contractor seeks financial independence and long-term security for their families. Exterior remodeling franchises provide a path to that success by consolidating multiple small companies into a single, powerful brand — CR3 — with more buying power and greater marketing prowess.
THINK… "COOPERATIVE PARTNERSHIP"
Many years ago, mom-and-pop hardware stores formed co-ops in order to consolidate buying power. Today, brands like Ace and TrueValue demonstrate benefits similar to co-ops, taking on burdens that small businesses find challenging to manage. The strengths of roofing contractors are their workmanship skills and their effective 1-on-1 relationships with clients. But staying ahead of the complex digital marketing game and maintaining high profit margins are not their greatest strengths. By joining CR3, exterior remodeling contractors can fill in the gaps that are holding them back from achieving the success they have always strived for.
SO, WHAT AND WHO IS CR3?
CR3 was started by deeply experienced franchise strategists who teamed up with successful roofing & exterior remodeling contractors.
Together, we clearly understand what is taking place in the exterior remodeling industry and saw an opportunity to enable smart contractors to thrive within an industry that is consolidating under bigger players with deeper pockets. CR3 was formed to enable small-to-midsize contractors to capitalize on a proven franchise model that really works, while establishing a powerful national brand that will make your operation a household name.
THE INDUSTRY IS SWIFTLY CHANGING. DON'T GET LEFT BEHIND
The exterior remodeling industry is changing. Keeping your company in pace with these changes has become more challenging, not to mention starting a roofing business. The big contractors are getting bigger and becoming more profitable by buying materials for less, maintaining competitive pricing, and obtaining higher margins. These contractors are using their gains to leverage digital advertising and increase exposure at the expense of smaller contractors. That's the reality of business! If you are finding it hard to compete, there's a solution… Join our franchise. We make it possible to succeed out-of-the-gate, avoiding many of the hurdles that can set you back.