About Express employment professionals
$190,000 Liquid Capital Required
With an Express Employment Professionals franchise, you can put your well-honed business acumen to work. You'll pair people in your community with the jobs of their dreams—all while achieving yours.
FULL COMPANY INFORMATION

Partner with the top staffing franchise and make your dreams of owning a business a reality with Express Employment Professionals. Across our network of more than 850 franchise locations, Express has a long-term goal to employ a million people annually, and your fellow franchise owners help ensure your success.
As an Express franchise owner, you are making a difference in your community by helping people find jobs and helping local businesses manage their workforce. The average Express office employs 650 people each year—it's work that matters and gives people hope.
Express franchise owners also benefit from one of the highest rates of return in all of franchising. With an average investment of just $165K, first-year owners average more than $940K* in first year sales. Mature offices open more than five years average $5.4* million in sales annually.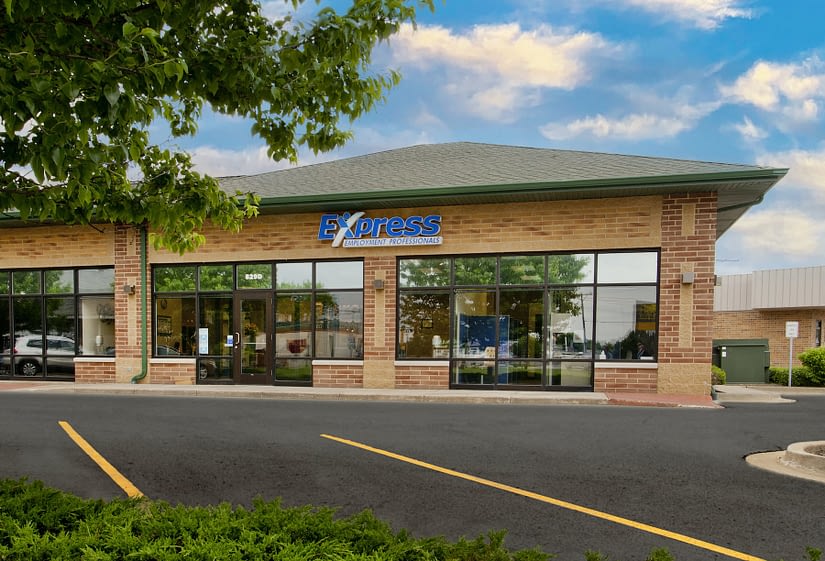 Why Franchise with Express Employment Professionals?
Discover why entrepreneurs choose Express Employment Professionals to start their next successful business. We're excited to place you in the owner's seat to experience the unique impact you can make on your employees, the community and, of course, your financial bottom line.
THRIVING INDUSTRY
The staffing industry generates more than $150 billion in North America annually and has added more jobs in the last three years than any other industry. We provide workers with jobs, flexibility, training, and, in many cases, a bridge to permanent employment. And we help companies by providing them with the qualified workers they need, when they need them.
WORK-LIFE BALANCE
Express franchise owners have the opportunity to control their schedules in a professional 8 to 5 business. It's a business you can be proud to run and allows you to be involved in your community.
RATE OF RETURN
From an investment of just $165K, first-year offices at Express averaged average more than $940K in sales. Mature offices average $5.4 million in annual sales. * For territories open more than sixty months, average sales in 2020 were $5,417,303.86. First-year offices averaged $940,994.43 according to Item 19 in the Franchise Disclosure Document.