About Hommati innovative real estate services
$60,000 Liquid Capital Required
The sky is the limit! Provide innovative services to real estate agents such as 3D Tours, Aerial Videos and Virtual Staging. There's a lot of money to be made by becoming a Drone Pilot.
FULL COMPANY INFORMATION
Remember When Someone First Told You to Find Something You Love to Do and You'll Never Work Another Day in Your Life?
Provide Innovative Services to Real Estate Agents
As a Franchise Owner of Hommati, you'll offer a wide range of innovative and much needed services to real estate professionals:
- 3D Interactive Tours
- Virtual Staging
- Aerial HD Video / Stills
- Ultra HD 34MP (up to 4K) Photography
- Sign Placement / Removal Service
- Doorhanger Services
- Hommati Website and App
- Agent Biography Videos
- Augmented Reality Services; AR Home and AR Card
- Hommati Curb Leads SMS text messages from sign riders
- Video Slideshows
- Schematic Floor Plans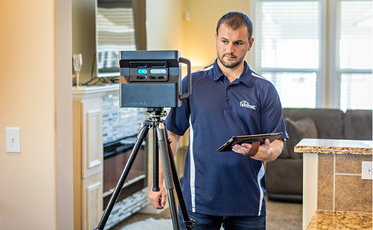 Hurry!
WE ARE OPENING A NEW FRANCHISE EVERY 7 DAYS SO PLEASE DON'T DELAY. TERRITORIES ARE GOING FAST. REQUEST INFORMATION TODAY.

An Emerging Industry
- The Commercial Drone market will reach $63 billion by 2030.—PR Newswire—ABI Research
- According to MLS Statistics, homes with aerial images sold 68 percent faster than homes with standard images.—RIS Media
- 73 percent of homeowners say they are more likely to list with a real estate agent who uses video to market their home, however, only 9 percent of agents create listing videos.—National Association of REALTORS®
- Millennial and GenZ generations are becoming the majority in the home buying population. There are 72.3 million Millennials and they currently make up 37% of all home buyers. Less than half have yet to reach the average age of home buyers. The even more tech reliant Gen Z's number 67.1 million. The first wave to reach the average age of home buyers is only five years away. These two generations will represent over 70% of all home buyers in the next 10 years.
- More than 80% of millennials said they like to view 3D virtual tours and digital floor plans when shopping for a home. The majority of millennials, 59%, said they would be confident making an offer on a home they toured virtually but not in person.—PR Newswire-Zillow Poll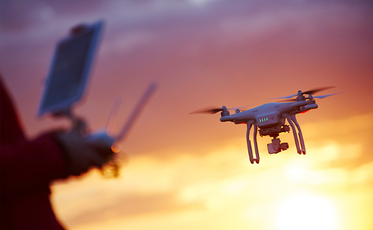 How Much Can You Earn?
While we cannot make guarantees on how much you can earn with our franchise, we can tell you our suggested retail price and how long different on-site services that you provide generally take.
For example:
- Average Retail: $299
- Average Featured Agent Discount Price: $249
- Average Time on Site: 2 hours
- Average Time Post Production: 1 hour 15 minutes
OUR PACKAGE PRICING IS UNPRECEDENTED IN THE INDUSTRY DUE TO:
- The fees we have been able to negotiate with our industry partners.
- Our services being digital in nature. There are no tangible material costs, hence, we have a low cost of goods sold.
- The volume of services we can perform.
This allows us to provide the highest quality services at the most competitive pricing.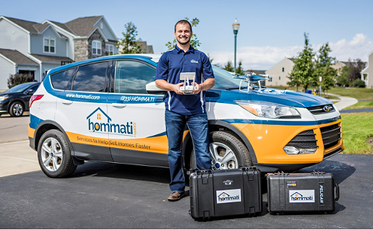 Platinum Listing Package Includes:
- 3D Interactive Tour.
- Aerial Video w/Licensed Background Music & Aerial Stills.
- 2D Ultra HD Photography.
- Virtual Reality Tour.
- Video Slideshow w/Licensed Background Music.
- Floor Plan w/ Measurements.
- Full-Color PDF Brochure Created.
- Featured Listing on Hommati(dot)com.
- 3D Tour and Aerial Video are syndicated to most major real estate websites.
- Social Media Marketing.
- All Leads for the Listing are Sent Directly to the Agent and are 100% Free.
- No Hidden Costs. All Hosting and Upload Fees are Included.
The Benefits Of A Hommati Franchise:
- Low Franchise Fee—Only $29,900 - $44,900.
- Low Start-up Costs—As Low as $30k.
- Recurring Revenue Model—From Monthly Membership Fees
- All Training Provided Including Your FAA Remote Pilot License.
- Low Fixed Monthly Overhead—As Low as $588 Per Month.
- Home Based, Non-Brick & Mortar, Cutting Edge Technology—3D Camera, 4K Drone.
- High Margins, Digital services—Low Cost of Goods Sold Hommati's Turn-Key Proprietary Marketing Program.
- Fun, Exciting and Rewarding On-Going Sales, Operations, Marketing and Technical Support.
- Set Your Own Work Schedule—Full-Time, Part-Time
- Owner/Operator & Executive Managed Models.
- Large Unrestricted Territory—One Franchisee Per 200K Population.
- All Training Provided, Including Your FAA Remote Pilot License.
- No Photography Experience Necessary.
- On-Going Sales, Operations, Marketing and Technical Support.
- Hommati's Innovative Find My Home® Feature.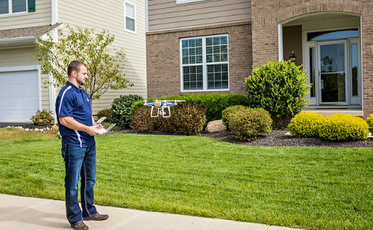 Ideal Candidate
Interested? If you have management and/or sales experience, good communication skills, are not afraid of technology and will make a full investment then we want to hear from you! At Hommati we are seeking self motivated individuals with positive attitudes who are able to take direction, and not afraid of hard work. If this sounds like you, request information to learn more today!