About Iris environmental laboratories
$75,000 Liquid Capital Required
If you're a customer-obsessed person, and a field person who loves coaching and working outside, becoming an asbestos and Mold Field inspector is an ideal opportunity for you. As an owner, you will inspect residential and commercial properties in multiple locations
FULL COMPANY INFORMATION
This opportunity could mark the turning point to owning a business of your own. With our consistent support, you will uncover your true potential in business.
YOU WANT MORE THAN A CAREER.
You want a business to support the life you want for yourself and your family.
The franchise is a mobile business that offers mold and asbestos inspections, testing and clearance certification services for residential and commercial structures with an outstanding 4.9 Star rating on Google, we are proud to have served over thousands of Homeowners, Real Estate Agents, Business Owners, Insurance Adjusters, among many others.
We have worked alongside countless Abatement and Remediation Companies, Engineers, Township Officials, and the US Military. Using specialized knowledge and while never compromising our core values, we will continue to serve our clients and franchisees.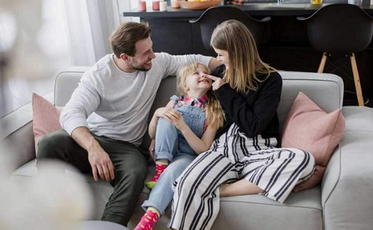 MULTIPLE REVENUE STREAMS
The exceptional service delivered by IRIS Laboratories plays an essential role in industries worth billions.
RECESSION-RESISTANT BUSINESS
Upon becoming part of the IRIS team, your business can count on the support of our sales, marketing, and call center professionals.
EASY BUSINESS TO OWN
Due to the serious environmental and health hazards caused by mold and asbestos, clients will required our services regardless of the economic climate.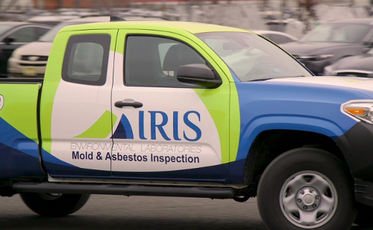 The IRIS Environmental Laboratories Advantage
- Low Startup Costs.
- Start your business with as little as $26,300.
- Inspection experience not required.
- Use our technology, processes, and more than 15 years of Inspection and laboratory analysis experience to set up and run your Asbestos and Mold Inspection business.
- Scalability. IRIS Environmental Laboratories is scalable. You can start slow with one territory and grow as you go or acquire several territories at once.
- Support, when you need it IRIS's experience is behind you every step of the way, from hands-on training to on-demand support to ensure your operation runs smoothly.
- Deliver peace of mind.
- Delight your clients every day as an essential part of IRIS Environmental Laboratories, the most customer-obsessed company in the industry.
As an IEL franchisee, you'll focus on building a successful asbestos and mold inspection company and a consultant work culture that includes high-performing inspecting and taking air quality on residential and commercial buildings for demolition, remodeling, real-estate transaction, health concerns, and providing inspection reports along with laboratory analysis.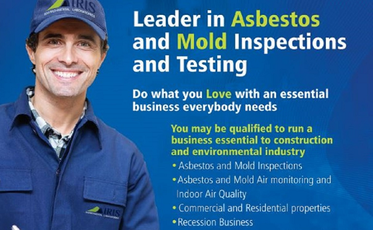 IRIS will support you by providing a dedicated business coach and access to value-added services, such as uniform, privately labeled software, to help you run your business efficiently. With the operational plan that allows you to adapt to demand throughout the year, you'll be set up to run a business and work up to 100 hours per month, per territory in a flexible pass.
OWN YOUR SUCCESS
If you love Inspect residential and commercial building properties and structures, start your own business as an asbestos and mold inspector at IRIS Environmental Laboratories Franchise System, delivering peace of mind to clients across your community.