About Little medical school
$100,000 Liquid Capital Required
Little Medical School is the only franchise that focuses on providing children with hands on interactive activities that promote careers in healthcare. Our franchises receive a protected territory, as well as access to all of our curriculum.
FULL COMPANY INFORMATION
Little Medical School (LMS) is the pioneer and leading developer of hands-on interactive programs for children with a focus on healthcare. Our STEM based curriculum for children aged 4-14, focuses on after school programs, summer camps, preschool activities, birthday parties, corporate initiatives, and more. We offer more than 350 hours of unique youth appropriate programs. LMS uses real medical instruments and educational role-play to inspire the next generation of healthcare heroes.
LMS programming may be customized to meet specific needs and budgets. Please consult with a LMS representative for further details. Each Little Medical School location is independently owned and community focused with a goal of inspiring health awareness and careers in medicine – one student at a time.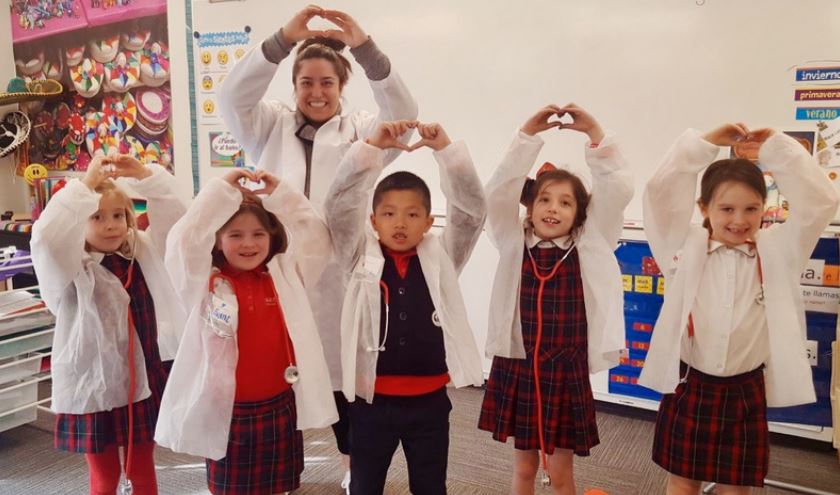 Become a Little Medical School Franchisee.
Little Medical School is a mobile business that brings medicine, science and the importance of health to children in a fun way. You can operate this entertaining business out of your home which keeps the overhead low while you grow a thriving, rewarding business. This unique blend of hands-on interactive after-school programs, summer camps, birthday parties, preschool activities, boy scout and special events, educates and entertains children in a fun, hands-on learning environment.
You do not need to have a medical or teaching background or even experience owning and running a business. The Little Medical School franchise team will provide you with an incredible curriculum and all the necessary training and tools to operate your business. Learn more today.
What You'll Do as Little Medical School Director
Work with educators, health care leaders, and community organizations
Promote healthy lifestyles and knowledge about how the body works
Teach about careers in healthcare
Create opportunities for current high school, college, and graduate students to connect with their community by serving as instructors for this innovative programming
Benefits of the Business
No medical experience necessary!
Incredibly low start-up costs!
No royalties for your first two months!
Very simple turn-key operation!
A flexible business that you can operate from home

Little Medical School® Fast Facts
Little Medical School® launched in 2010.
Little Nursing School® launched in conjunction with the University of Missouri- St. Louis School of Nursing in 2012
Little Pharmacy School® developed in 2013 with a Healthy Living Grant from the American Medical Association
Little Veterinarian School® 2016
Little Pediatrician School® 2017
Approved by the SBA and part of the SBA Franchise Registry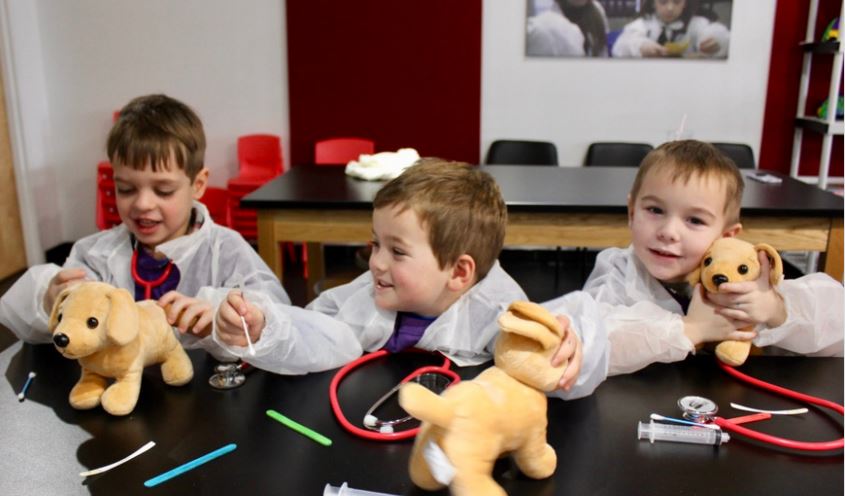 Multiple Revenue Streams
Schedule Little Medical School classes beyond the classroom:
Girl and Boy Scouts
Doctor Girl Scout Patch
A vendor for Girl Scout and Boy Scout Badges
American College of Surgeons
Lead surgery classes for children of participants at the Clinical Congress 2016
Home Schooling
Provider of STEM programming and Special Programs
Hospitals
Provider of Community Outreach Programming such as Emergency Preparedness, Babysitting Classes, Sports Medicine and Sibling Classes
Assisted Livings and Mature Adult Outreach
Grandparents and Me Classes provide intergenerational programming
Libraries
Provider of special STEM offerings
Team Building Events with Sports Teams
Birthday Parties
Retail:
Educational Kits
My Little Medical Kit
My Little Pediatrician Kit
My Little Veterinarian Kit
My Little Nursing Kit
Books
My Little Medical Book
My Little Veterinarian Bood
White Coats
Organ and Skeleton Sticker Sets
Brain Bike Helmet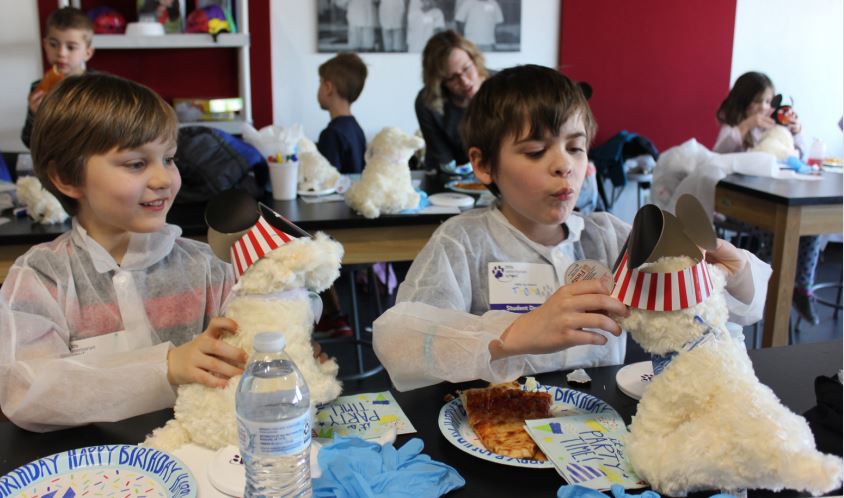 Dr. Genie's Kids Foundation
Dr. Genie's Kids Foundation provides scholarships for Little Medical School programming to children in need. It also distributes free books and educational kits at community events.
Territory
Exclusive Territories of 100 elementary schools
Typically 500,000 – 1,000 000 in population
Available in all States including Canada, except Washington

Training and Support
Onsite Franchisee Training at our St. Louis franchise center
Covers classroom management, curriculum, technology tools
Sales, Marketing and Business Operations
Operations Manuals, Videos, Marketing Materials and much more
Extranet with all resources needed to promote and run a local franchise
Online Registration System with Credit Card Processing
Email, Social Media and Website support
Marketing Materials customizable to the local market
Franchisee Advisory Council and Meetings
Ideal Owners
Little Medical School® franchisees are comfortable promoting and building relationships in their community. Franchisees speak with key decision makers such as principals, head of PTA'S and parents committees. They are the face of their business, educating and entertaining kids while shaping the doctors, nurses, veterinarians of tomorrow, today.
Franchisees may also teach classes if they so choose. Many of our franchisees want the opportunity to experience the perpetual smile our programs provide to children of all ages. However, the franchisees that grow the largest businesses are those that hire part-time instructors to keep up with the huge demand in their market. This allows franchisees to promote the brand locally.