About Monster tree service
$150,000 Liquid Capital Required
Monster Tree Service® is the first tree service franchise in the market. Since 2008, we've been providing professional tree and plant care services to customers throughout the country. From tree removal and trimming to plant health care and emergency services, we are the first choice for customers seeking reliable and trustworthy services for their homes or businesses.
FULL COMPANY INFORMATION
About Monster Tree Service
Monster Tree Franchisees offer year-round tree services including Tree Pruning, Tree Removal, Stump Grinding, Shrub Maintenance, Emergency Services and Plant Health Care as a recurring revenue service offered to maintain the health of trees and shrubs.
Small, single-truck operators still dominate the Tree Care Industry, these independent owners/operators usually both sell the job and perform the work. Monster Tree demolishes the competition with programs created for SEO and pay-per-click that ensure franchise owners are getting adequate leads online. The money that Monster Tree's corporate marketing team has invested into these programs, as well as the national website, has enabled 100% of their franchisees to be on the 1st page of local tree service-related searches on Google.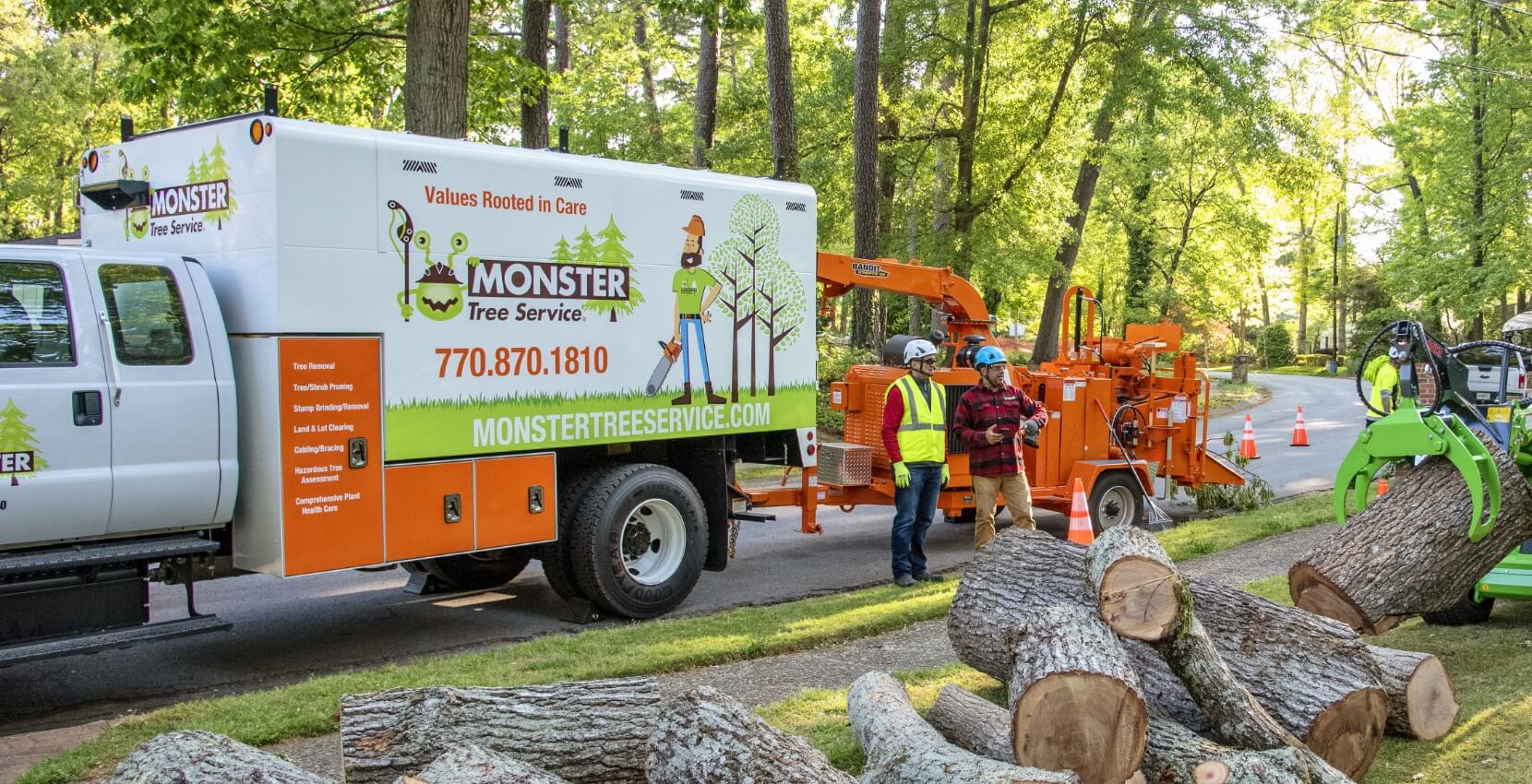 Monster Tree focuses on residential work first and then grows into large commercial jobs. This makes Monster Tree one of the few residential tree care companies that can offer all of the tree services:
Tree pruning & trimming
Stump grinding
Tree removal
Shrub maintenance
Emergency services
Plant health care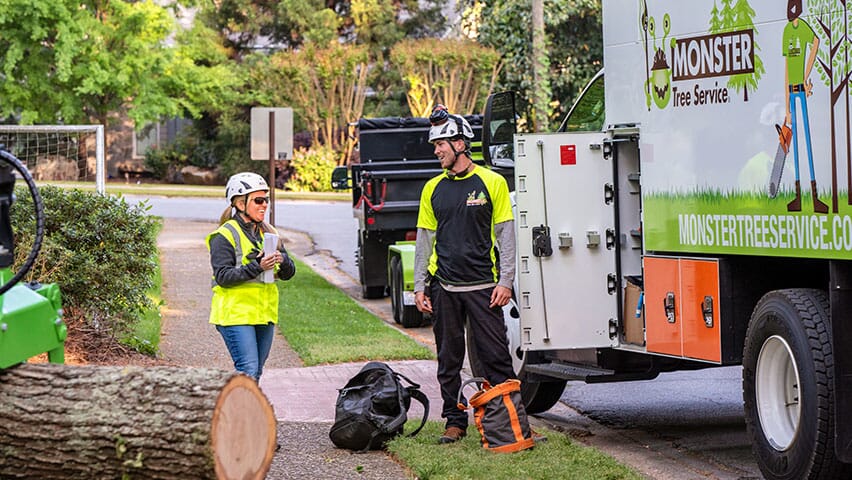 Why Choose Monster Tree Service?
Features of business:
Technology Resistant - cannot outsource tree services
Reliable Revenues - there will always be trees!
Low Risk and Low Startup costs
No Brick & Mortar rent/leases/maintenance/inventory
High repeat customers/sales
HUGE Tax advantages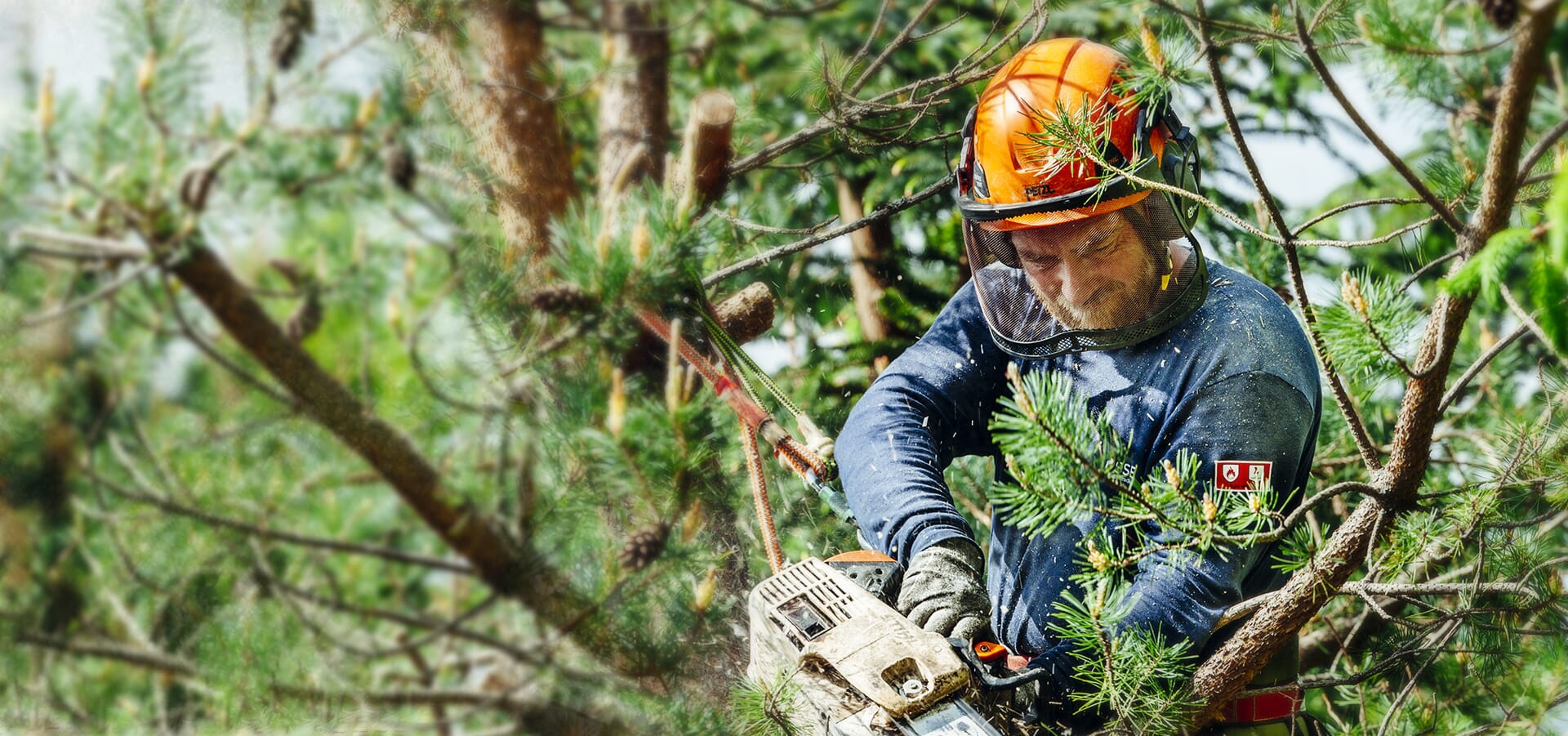 Turn-key Investor Model or Owner operator model available
If the owner chooses to be a part of the day to day operations he/she can either work as a sales arborist or a manager of a tree care crew.
A sales arborist's main function is to provide sales estimates to customers and schedule jobs.
A crew manager will ensure crews show up on time and complete jobs to the best of their ability while creating satisfied customers.
Training & Support
A new franchisee will receive two full weeks of training. One week of hands on and classroom training at Monster Tree headquarters in Pennsylvania followed by another full week of personal, onsite training at the franchisees location.
Monster Tree has accounts with major national and industry specific job boards where they post proven job ads at ZERO cost to the franchisees. They then screen all applicants for quality and provide the franchisee with a list of qualified potential employees for the franchisee to interview.
You don't need previous tree or green industry experience. A new franchisee will receive two full weeks of training.
Benefits of Monster Tree Service
- Grand opening support
- Turn-key marketing solutions
- Ongoing web and in-person trainings
- Purchasing power
- 24/7 Support
- Annual conferences and meetings
- Financial strength of franchisor
- Financing Available
- Multi Units
- SBA Approved