About Rytech restoration
$50,000 Liquid Capital Required
RYTECH 's proven model removes common barriers to ownership and makes it easy to grow your business fast.
FULL COMPANY INFORMATION
Who we are
For over 30 years, William "Bubba" Ryan has owned and operated highly successful restoration companies. By the early 1990's, Mr. Ryan recognized the need for significant improvements in the water damage restoration industry. As new technologies emerged, and proper drying procedures developed. Mr. Ryan realized the need for major improvements as many companies lacked the ability to provide efficient and effective drying services to their market areas.
Join the Best – Team RYTECH!
Rytech is a family-owned Franchisor that specializes in water damage and mold removal. This 60 plus Billion-dollar industry offers potential franchisees the opportunity to build a successful business. Rytech franchisees are hands-on, dedicated businessmen and women who are passionate about expertly serving their customers and ensuring that their franchise is running at optimum performance.
Rytech is an Essential Service Business, with over 90% of our customers coming from Insurance companies! Water damage can originate by different sources such as a broken dishwasher hose, a washing machine overflow or broken hose, dishwasher leakage, broken/leaking pipes, overflowing tubs, showers, sinks, toilets, and non-working sump pumps.
In addition to Water causing significant property damage, Mold can produce allergens and irritants that can cause health effects, Rytech franchisees understand mold and mold growth and have the training and equipment to remediate the mold in homes and businesses along with water damage and structural drying.
Join the Best Team and build your success with Rytech Restoration!
Why choose Rytech Restoration?
Rytech is an established business Brand with over 20 plus years of expertise in systematic water extraction and property drying expertise for residential and commercial customers along with Mold remediation services. These are the highest profitable service with the quickest payouts in the remediation industry and offering exclusive and protected areas!
Rytech's model allows for growth, and expansion by services offered with over 20% of our owners having multiple locations. Rytech has established an economy resistant essential business model that has shown growth during this pandemic and economic downturn verses most retail and other business models.
Rytech is a business model you can start with as few as one employee and yourself or start with two employees that you manage, with one to two business vehicles of your choice with equipment and supplies for several jobs in progress at the same time at an affordable price.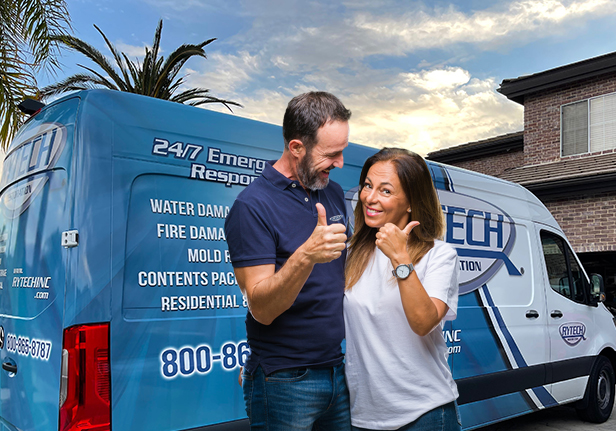 Who we're looking for
Background in Management or Construction would be best however all with desire and interest will be considered.
Can devote time for start-up, this is not an absentee business model for a start-up, however, it can be run with an operations manager in place, allowing the owner to have other interests or businesses to manage.
An Owner who is focused on growth via delegation to quality trained staff and multi-van operations.
24/7 business mentality, as emergency water damage calls can come in at any time.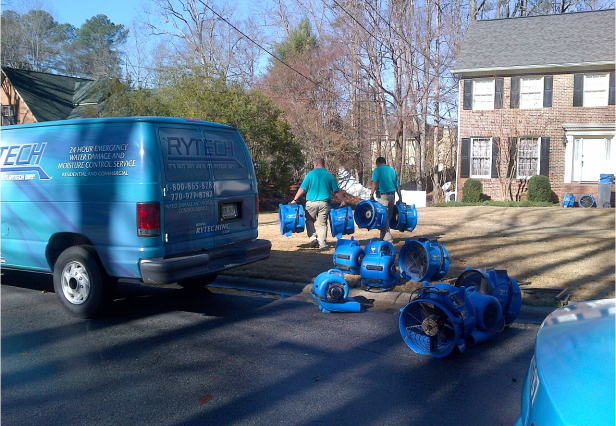 Training and Support
Rytech provides a four-day Start-Up course and one week of OJT, on the job training, under the close supervision of our highly trained Certified instructors in every aspect of water damage training and structural drying, with on-line tutorials and an assigned field service rep, to answer questions and provide solutions 24/7/365 for the franchisee and their staff.