About Zoomin groomin
$150,000 Liquid Capital Required
At Zoomin Groomin, pets are family. That's why we've created a safer and cleaner alternative for pet grooming needs. Zoomin Groomin pampers pets right in the customers driveway, day or evening. Pets have the peace of mind of knowing they are still on their Home Turf. Zoomin Groomin is a custom one-on-one Mobile Pet Grooming business utilizing state-of-the-art vans that focuses on the Comfort of the Pet and the Convenience of the Customer. This is a GREAT Business Model in an EXCITING Industry and keeps our franchisees thriving.
FULL COMPANY INFORMATION
About Us
At Zoomin Groomin our love of animals is what sets us apart. We are Pet Parents too and that's why we focus on providing a comfortable, convenient experience, from the level of attention our pets receive to the eco-friendly products we use. We want our pets to look and feel their best. The Zoomin Groomin Mobile Pet Care Team is committed to your pet and their unique style. That is why so much of our business comes from repeat customers!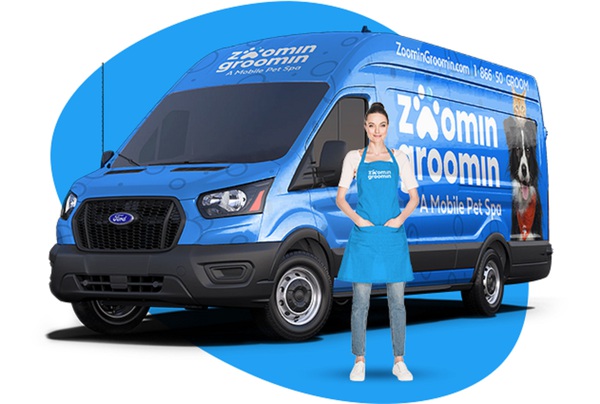 Our Services:
Pet Baths
Our trained and experienced mobile groomers pamper pets with a luxurious hydrosurge therapeutic bath, fluff dry, in addition to ear, teeth and nail maintenance, playtime and special treats
Full Grooming
Every pet needs a spa day! We'll pamper your dog or cat completely, by brushing out any matted fur, hair trim and styling as requested.
Pup GLOW-UP!
Add this service to your pet's regular grooming to restore the natural softness and brilliant shine of your animal's coat with the power of Pure Oxygen Ultra Shampoo.
Now is the Perfect Time to Start Your Own Franchise Business!
Sniffing around for a great new opportunity? Zoomin Groomin is expanding our mobile grooming business nationwide. Set your own schedule, be your own boss and WORK WITH PETS ALL DAY. We'll be right by your side, every step of the way.
The Industry
Your Path to Success choosing the right industry in which to launch a new career can be overwhelming, but it doesn't have to be. If you love pets, why not be in a business that you can be passionate about as well as one with significant financial opportunities.
About the Pet Industry:
1. There are over 77 million dogs in the US - what man loves he cares for!
2. Busy lifestyles create a high demand for mobile pet services
3. The aging population seeks in-home convenience for their pets
4. In the US, the pet industry is currently worth $106.9 billion; up from $95.7 billion in 2020
5. Non-vet related services and products command the majority of the market, with pet food and treats leading the way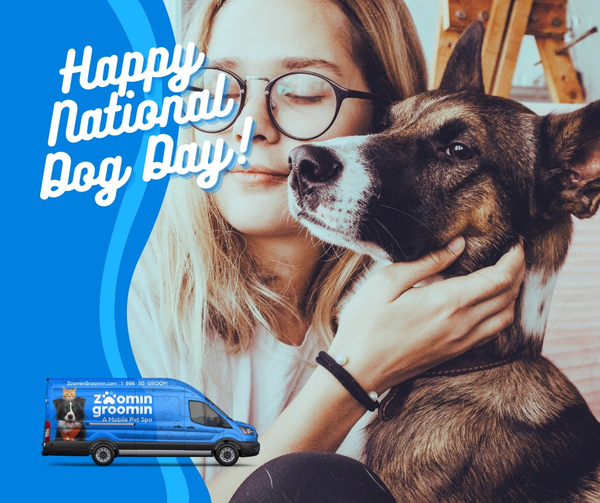 Why Zoomin Groomin?
As a Business Owner with Zoomin Groomin, you have the option to manage, network, and grow your business, even keep your day job, hiring staff to work in the field. Or you can work in the field yourself with little to no additional staff. We have Business Owners who manage and operate multi-units, hiring staff to execute service, and we have Business Owners who are owner-operators, who spend time in the field themselves.
What You Can Expect with Zoomin Groomin
- High customer retention
- Booming industry
- Extensive and comprehensive training program
- Vehicle financing assistance
We'll help you make a splash.
Whether you want to start a grooming business, convert yours to a Zoomin Groomin franchise, or even if you've never groomed a pet in your life, we'll help you succeed with marketing, training and more! When you succeed, we succeed.
Fill-out the form today and let's discuss further!